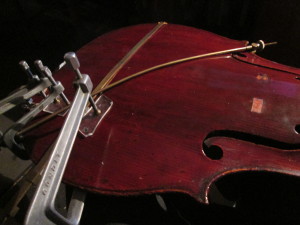 This beautiful cello suffered a fall and developed a long crack on the top….a great time to get intimately acquainted with this French masters work. He was the nephew of the illustrious J B Vuilluame
The elegant scroll shows the gorgeous, deep red varnish and dramatic crackle worthy of the Vuilluame legacy.
The original ( rather skimpy) top block shows a rather shallow neck set and the characteristic French way of having a low overstand and sharp angle to achieve the right projection.