Tragically, this violin was rolled over by the rear wheel of a car….luckily in a sturdy case.. but nevertheless the damage is stunning.
I'm proud to have been entrusted with the restoration….it look a while for me to find the way in to this complicated and painstaking repair on a fine, old,valuable violin.
I eventually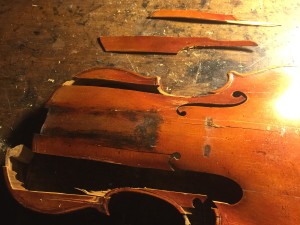 began the slow process of bringing it back to life and will update the progress on the journey.